Management Team
The success of our group can be directly attributed to the high quality of leadership and the strength of our management team. Our goal is to ensure the continued success of our financial representatives by providing the proper guidance and support to help them experience both personal and professional growth.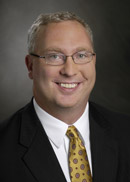 Lance P Franczyk
Managing Partner
lance.franczyk@nm.com
Office 918-496-8721
My Networks:
Lance joined Northwestern Mutual as a college intern in 1991 as a student at the University of Colorado. After graduating with a BS in Marketing, Lance became a Financial Representative in Fort Worth, Texas in July of 1992, subsequently acting as the College Unit Director from 1993-1996. In 1996, Lance moved to Dallas, Texas where along with being a MDRT Qualifier, he also was a company leading Field Director from 1998-2000. He moved to Tulsa, Oklahoma in April of 2001 to work with his father (the existing Managing Partner at the time) as a Field Director, leading the Southern Region in Category III in his first full year Tulsa (2002).
Up to December 31, 2008, Lance was the Managing Director in Oklahoma City, OK where he was in charge of recruiting and agency development for Oklahoma City and Western Oklahoma. In this capacity, Oklahoma City led all Category V District Network offices in 2007. 
As of January 1, 2009, Lance was appointed as the Managing Partner in Tulsa which covers the entire state of Oklahoma, Northwest Arkansas and Southwest Missouri. In this role, Lance is charged with growing the territory by building the infrastructure to support the existing Representatives in the office and in attracting prospective clients and Representatives to the organization. 
Lance holds designations of Chartered Life Underwriter and Chartered Financial Consultant. He is both a Certified Coach and Certified Trainer along with holding the Series 6, 63, 66, 7, 9, and 10 securities licenses. He was the past President of the Oklahoma City Association of Insurance and Financial Advisors and is the President-Elect of the National Association of Financial Advisors – Tulsa.  He also is a member of Leadership Tulsa class 42 and a Board Member for the KIPP School.
Lance resides in Tulsa with his wife Jessica and 3 sons, Charlie (17) and Phillip (15) and Peter (7). He is an avid sports fan, enjoys water sports, and loves traveling with his family.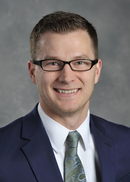 College Unit Director
Office 479-715-8815
My Networks: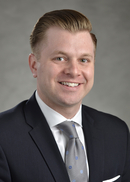 College Unit Director
Office 918-497-1130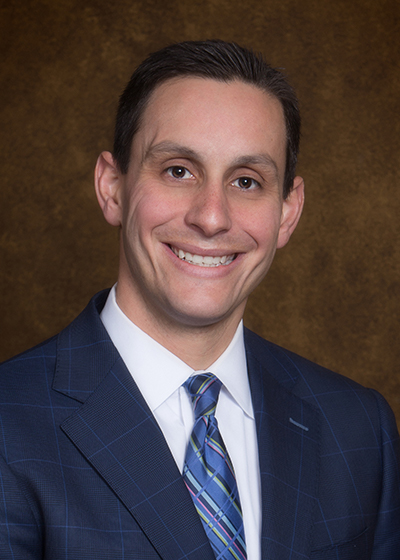 Managing Director
Office 405-879-8880
Matt graduated from Oklahoma City University with a degree in Business Administration focusing in Management and Finance. During his time at OCU he was involved with the athletic program by playing baseball.   While at OCU, Matt was a member of the Oklahoma Society of CPA's and participated in the Meinders school of Business Intern programs and interned at Houston Financial, a financial advisory firm for two years. After three years of college as a two-time All-American, Matt was drafted by the Baltimore Orioles in the 2003 First Year Player Draft. Following four years of professional baseball, playing in the minor league All-Star game, Matt completed his college degree. 
He recently retired from the Orioles organization and is now focused on growing an already very successful practice that his father started 16 years ago.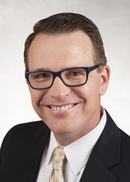 Field Director
Office 918-497-1102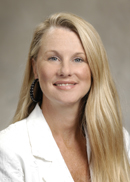 Noelle D Fling
Chief Operating Officer
noelle.fling@nm.com
Office 918-496-8721
Noelle joined Northwestern Mutual in April of 2004.  She began her career as the Director of Network Office Supervision where she oversaw the investment operations and compliance department.  In June of 2011, Noelle was appointed as the Chief Operating Officer. Noelle holds her life and variable insurance licenses and she is Series 7, 9, 10 6 & 63 securities registered. 
Noelle, a graduate of the University of Southern California 'Go Trojans!', resides in Tulsa with her husband Dave and five children ages 12 to 20.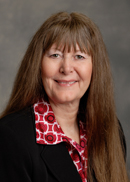 Patricia Ann Prokop
Director of Operations
pat.prokop@nm.com
Office 918-497-1134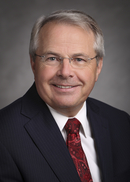 Managing Director
Office 918-496-8721
My Networks:
Tom started with Northwestern Mutual in May 1999 after being self-employed for years. He has a BA degree in theology from Baptist Bible College and a BS degree in biology from Northeastern State University.
Tom is the president of National Association of Insurance and Financial Advisors in Tulsa and was MDRT Qualifying Member in 2003, 2006-2008)
Tom is married to Callvina, has 3 children and 1 grandson.